License Plate Recognition and Traffic Monitoring System
Auto PSIM — Your Eye on the Road
Monitoring, controlling and managing traffic or vehicle fleets is critical to a successful transportation operation, for both public and commercial enterprises. Your organization may be responsible for law enforcement and must track public and/or government-issued vehicles as part of your crime reduction efforts. Or, you may need license plate recognition solution to track vehicles, manage on-site car parking spaces, and warehouse traffic in real-time. To keep your wheels on the road, you need a solution tailored to your specific transportation and traffic challenges.
AxxonSoft Auto PSIM will keep your transportation system on course. Our solution easily interfaces with your existing hardware and software — no matter what type you have. Simple installation, easy setup, and increased accessibility are yours with Auto PSIM.
The primary tasks performed by Auto PSIM include
License Plate Recognition
Powered with top technologies from Adaptive Recognition system recognizes and logs car license plates — even on moving vehicles — and compares them to a database of numbers. It also logs all vehicles that pass through a specified zone, records an image of the car and plate, and notes the date, registration time, and direction of each vehicle.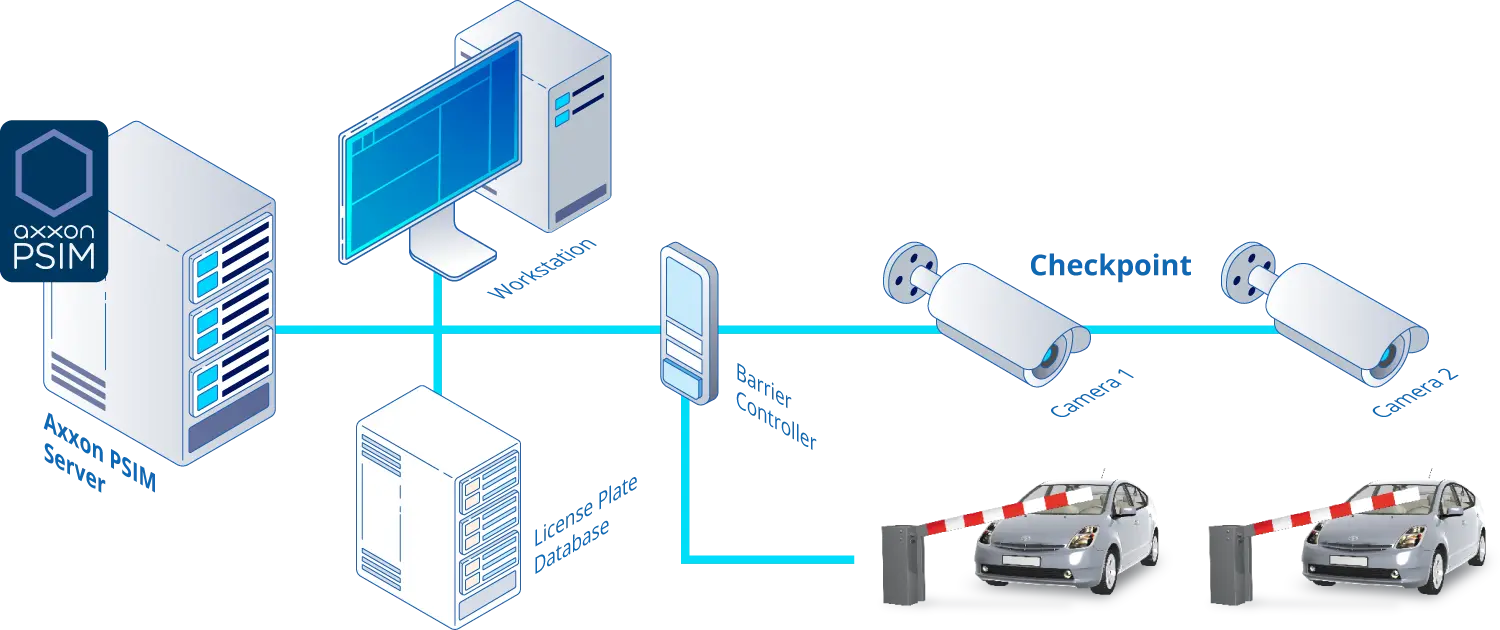 Use license plate recognition (LPR) to identify stolen or hijacked vehicles, automate transport registration, and provide access control at secured locations. You can even use it to plan out and monitor important parking areas. For automated parking lots, Auto PSIM saves money and provides even more features. Identify vehicle owners, collect payments, and increase security automatically.
Max. vehicle speed - up to 250km/h
Accuracy - above 95%
Recognizes any license plates containing Arabic, Latin, Cyrillic Chinese, Korean characters
Integration with access control systems
Blacklist check
Speedgun integration
Monitoring Vehicle Traffic
Traffic congestion is a constant challenge for both public services and commercial enterprises.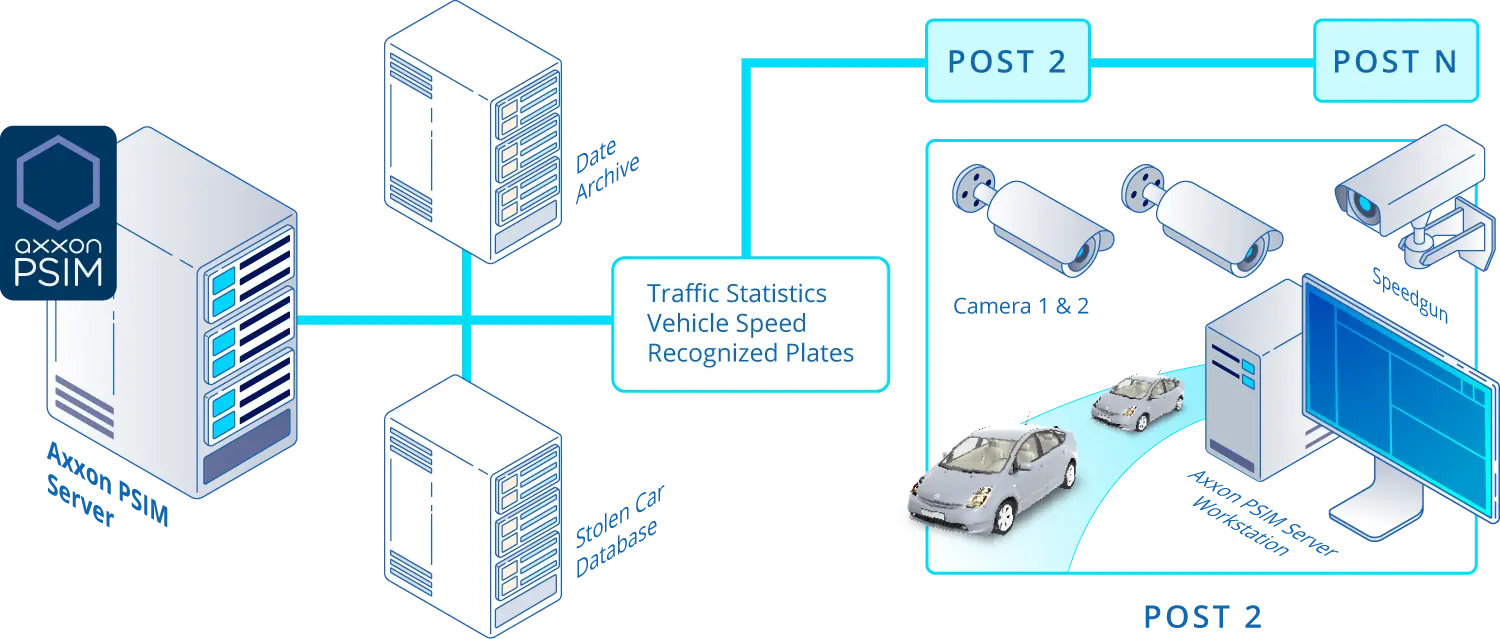 With Auto PSIM, there's no need to spend large amounts of time, money and manpower to uncover and solve problems. Intelligent transport and traffic detectors give you the real-time data you need to keep your transportation network on course — and prevent problems before they start.
Traffic statistics collection and analysis
Traffic lanes per camera - up to 6
Automatic detection of road rule violation — speed limit violation, forbidden stop, forbidden overtake, opposite direction cars driving, wrong vehicle on the road, traffic jam
Preconfigured settings of vehicles types — motorcycles, passenger cars, trucks (length up to 12 m), buses.