POS PSIM — video surveillance, cash register and customer checkout suprevision
Axxon POS PSIM module gives you the tools you need to effectively combat and prevent fraud, theft, and other problems on the shop floor. Intelligent video surveillance and tight integration with systems you already use to ensure total control over all transactions and activities — from entry points to cashiers and store aisles.
POS PSIM brings the power of the AxxonSoft intelligent video management software to each cash terminal, and automatically records all events and point-of-sale transaction data in the video archive. The system synchronizes the video image of the cash area and each receipt data, and directly controls the process of exchanging goods for cash. This system ensures that your cash register operators are entering the correct figures from checks, and are dispensing the correct amount of change — limiting employee fraud and providing you with tighter control over personnel operations and client behavior.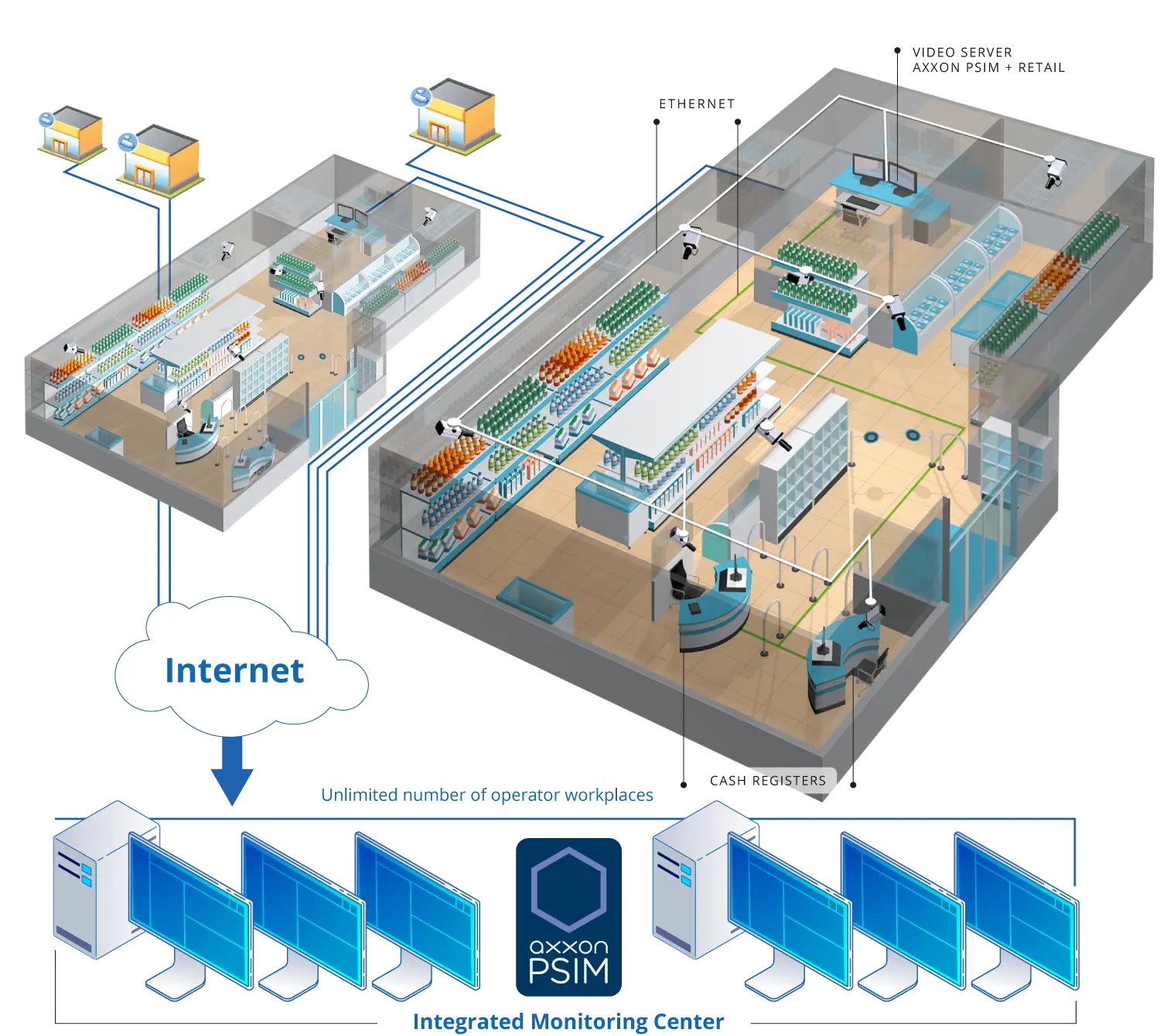 Axxon POS PSIM module gives you unprecedented access to and control over your entire retail operation. Instantly view and print any video frame, monitor multiple point-of-sale (POS) terminals simultaneously on the same screen, and program your own customized reports based on system events. Specify the parameters you want, and the system automatically sorts and searches recorded data accordingly - by date/time, terminal ID, item group, cashier's name, item price and more. Plus, the system records statistical sales data - a powerful tool for business analysis.
POS PSIM integrates video surveillance over the retail enterprise with cashier operations supervision. The system offers:
video surveillance using analog and IP cameras;
archive analysis, including video search by textual data from receipts text or specific criteria as well as reporting;
remote operation capability, i.e. statistics of cashier operations supervision across all the outlets of the retail chain as well as remote real time video surveillance and video archive browsing.