AxxonSoft VMS and PSIMS systems support new JVC Super LoLux HD line of IP cameras
08/01/2012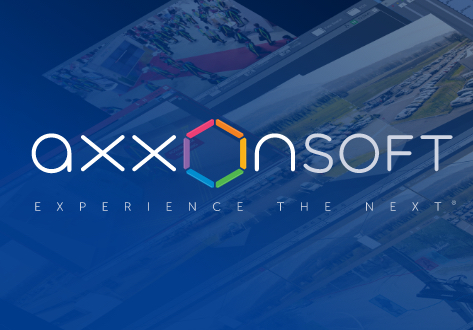 AxxonSoft, a leading VMS and PSIMS developer, has broadened its software support to include integration with the new Super LoLux HD line of IP cameras from JVC, a technology leader in the development and manufacturing of hardware for video management systems.
The Super LoLux HD line of IP cameras uses state-of-the-art JVC Super LoLux CMOS sensors that support 1080p resolution. Super LoLux technology allows capturing color images at light levels as low as 0.15 lux, while Clear Logic Video Intelligence (CLVI) uses smart algorithms to increase image sharpness. CLVI applies digital signal processing to remove fog, haze, rain, and smoke that impair image quality.
Worthy of particular mention is the use of H.264 High Profile, which allows substantially reducing network traffic in comparison with H.264 Main Profile and Baseline. Other important functions include auto back focus, write support for SD cards, VMD, image masking of confidential areas, intelligent audio detection, including camera tampering alarms/detection.
The mean time between failures (MBTF) for Super LoLux HD IP cameras is 90,000 hours – equivalent to over 10 years of uninterrupted operation.
AxxonSoft develops VMS and PSIMS software that serves as the core for security systems for a diverse range of clients. AxxonSoft-based solutions are used in retail, banks, railroads, and transportation, while its video surveillance systems are used worldwide, from Europe and the Middle East to Latin America and the USA. By combining AxxonSoft products with JVC's new line of IP cameras, operators can create even more effective security systems for all usage profiles and industries that require stable, superb image quality in unpredictable external conditions.
According to Mr. Fedja Vehabovic, a CCTV Manager at JVC Professional Europe LTD, JVC expects strong sales growth in Europe in 2012/2013 targeting AxxonSoft as one of it's strategic partners in EMEA.
About AxxonSoft
AxxonSoft is a leading software developer that combines IP-based physical security management, intelligent video surveillance, and an enterprise-wide platform into fully integrated vertical and horizontal solutions. Over 250 highly-qualified specialists work at AxxonSoft, and the company has 29 offices throughout the world and partners with more than 2500 security and video surveillance system installation and integration companies. AxxonSoft collaborates with leading world manufacturers of equipment for security systems and is a Contributing Member of the ONVIF forum and a member of the PSIA organisation. The flagship of AxxonSoft's product line, the multifunctional Intellect Enterprise software platform, is the foundation of SafeCity projects implemented in over 80 cities in various countries.
About JVC
JVC Professional Europe is a wholly owned subsidiary of JVC Kenwood Corporation. JVC is a leading developer and manufacturer of sophisticated consumer and professional video and audio products that use superior technologies to deliver high quality sound and images.