Paxton Integration Module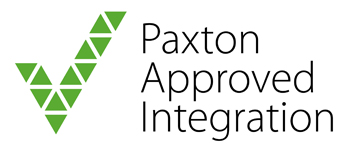 The Paxton integration module allows sharing information about events and alarms between the Paxton access control system, developed by Paxton Access, and the Axxon PSIM for creating a unified integrated security platform powered by AxxonSoft software.
The Paxton integration module connects Paxton with ACFA PSIM for both monitoring and management. Hardware configuration is performed through Paxton software.
ACFA PSIM features integration for the Net2 nano, Net2 plus and Net2 classic access controllers.
Paxton Net2 is a series of IP-enabled access controllers for centralized administration and management of 1 to 1000 doors, and up to 50,000 users. The IP-based system offers all the benefits of centralized management, event reporting, and flexible control over user access.
Here are just some of functionalities integrated:
Object created, Object deleted, Object enabled, Object Disabled, Object doesn't exist
Connection established, Connection closed
Configuration written, Write configuration error
Public holiday, Control unit, card swiped
Control unit, Control init reset
These events may trigger a range of response scenarios:
Open the door
Close the door
Door held open
Learn more about Paxton access control on the official site at www.paxton.co.uk