Updated online Hardware Calculator
05/23/2017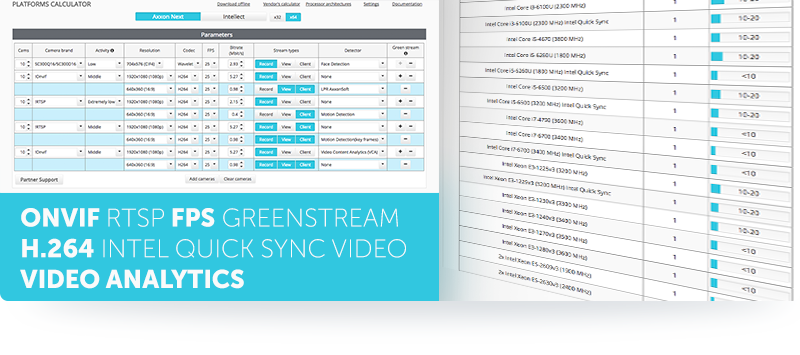 To build effective video surveillance systems, AxxonSoft is continually optimizing software performance and is working to support hardware acceleration capabilities on devices.
At the same time, there are increasingly more integrated devices running on open and proprietary protocols, continual updates to firmware for IP cameras, and improvements to the performance of computer systems.
To keep up with the latest changes, the AxxonSoft technical team measured a number of performance metrics for video surveillance servers based on AxxonSoft products. The results were obtained using a variety of IP cameras and then used for updating the algorithm for calculating platforms in the AxxonSoft online calculator. The algorithm is now more precise and accounts for the latest technological developments.
The Hardware Calculator is a convenient online tool for calculating technical specifications for computer systems used with our VMS & PSIM. The calculator is available at this link.