Universal Security Installs Axxon Smart PRO video management software at the Zanti Shopping Center in Volketswil, Switzerland
06/06/2012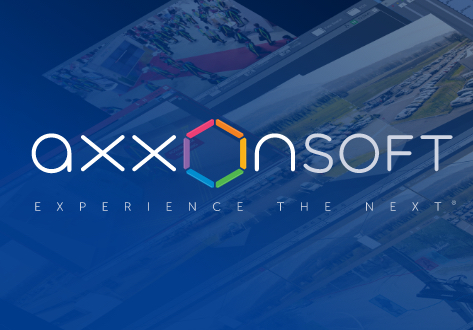 The Zanti shopping center is located in Volketswil in the canton of Zurich in Switzerland. The venue houses more than 20 retail stores, a medical clinic and a library and is the favorite place for family shopping in the community. Residents from Zurich suburbs also come to shop here attracted by the center's convenient and charge-free roofed-in parking lot fitting 500 cars.
The parking lot, however, is the place where local teenagers often hang out leaving graffiti and trash behind. A video surveillance system was essentially required to not only identify the authors of drawings and writings on surfaces but to also help investigate crimes like shop windows broken overnight. Monitoring entry and exit points to read license plates was another important task.
The previously set video surveillance system had been highly unstable: computers kept freezing, monitor images were often missing or failed to get recorded into the archive. Altogether, it made the system unfit for a reliable security provision.
Top requirements to the new surveillance system included, besides reliability, ease of operation so that retraining of operators would not be required. Another request was to use the existing cameras as well as ensure a possibility to add new cameras from different manufacturers. AxxonSoft's regional partner Univerisal Security presented the most compelling solution plan to tackle the pending problems. The computer park of the shopping center was upgraded, and Axxon Smart PRO video management software was successfully installed. New video cards were installed on the computers. Outdated cameras were deactivated while all the remaining active cameras along with several new ones were successfully integrated into the video surveillance system.
From now on the surveillance operator has a full picture of what is happenning: all entry and exit points used by most of the center's visitors are zoomed in on the monitor while images from other cameras are conveniently minimized. "Loitering about" in the parking lot is now automatically registered as an alarm event. An automatic scenario of response action is set up and can include sending of sms to security service or relay triggering to lock doors and turnstiles. All vehicles on the territory of the parking lot are easily identified. Data is stored in an archive managed by ist own secure file system AxxonFS which eliminates loss of records. The system provides the operator with a convenient way to search for an event of interest in the archive by time.
The client was pleasantly surprised with a whole range of new functions and features. Thus, one can easily activate and deactivate detectors; the interface makes it possible to use sensor monitor screens; flexible camera layout on the screen allows the operator to have a complete picture of everything happenning on the monitored territory in an optimal zoom mode. On top of that, the operator's job is now largely automized thanks to automatic alarm trigerring and pre-set response action scenarios.
Founded in 2000, Universal Security services small- and medium-size businesses. The company offers its clients security systems and associated services with unfailing attention to quality and reliability of its solutions.
"Integration of cameras by various manufacturers with AxxonSoft software has enabled us to include all active cameras into one single video surveillance network. This has allowed our client to make significant savings which, surely, was much welcomed. The client's operators and our own specialists were all impressed with the ease of system control despite its rich features. We are very happy that the Zдnti shopping center has at its disposal a security system with the best possible value for money",
said Tobias Steiger, General Director, Universal Security.