The Intellect PSIM now supports new Hikvision ACS products
07/18/2018
Hikvision (the world's largest manufacturer of IP cameras) released its first lineup of ACS equipment in 2017, which includes access controllers and terminals, card readers, push-to-exit buttons, electromagnetic locks and auxiliary devices.
All the equipment is both affordable and feature packed, including advanced protection of user credentials, support for contactless and Mifare cards, flexible interfacing options including wireless connectivity, etc.
Five Hikvision ACS card readers and two network controllers are now integrated with the Intellect PSIM. In the future, other devices of the lineup will be integrated as well.
All listed devices are integrated with the Intellect PSIM via the TCP/IP interface. User data is secured by RSA and AES encryption.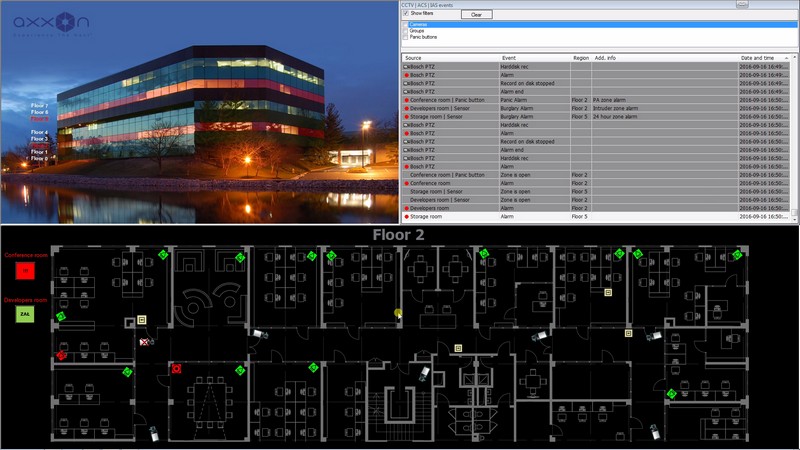 The Intellect PSIM now supports:
Hardware monitoring (input events from controllers).
Management of ACS end devices connected to controllers.
User and time schedule management on a controller level: add, edit, delete.
Automatic configuration, including searching for devices on the network and importing their settings into the Intellect PSIM.
Comprehensive hardware configuration.
The Intellect PSIM and Hikvision ACS equipment integration offers:
Alarms on detecting attempted intrusion, unregistered or blocked card use, reader tampering, etc.
User definable scenarios of cross-interaction between ACS, CCTV, FSA, FR and other systems. For example, automatic video recording of access control events, or locking/unlocking designated doors on receiving FSA alarms.
Inclusion of card number and event type in video metadata for further searches in Video Footage.
Identification by photo — live facial recognition against the database with subsequent access decision.
Equipment monitoring and control through the interactive map.
Automatic Time&Attendance recording, T&A reports printing.
Retrieving ACS and T&A reports via the web interface.