Intellect 4.10.4 is out
06/28/2018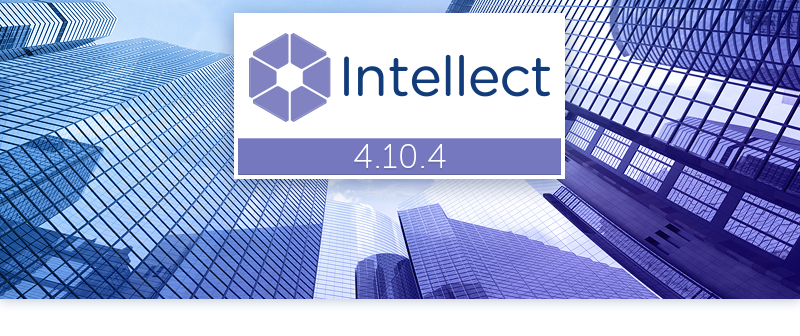 AxxonSoft has released version 4.10.4 of the Intellect PSIM. Most of the new features have been introduced to improve user experience.
VMDA Object Tracking
Situational video detection tools (motion within an area, tripwire crossing, etc.) now include filtering by color. Now objects can be filtered by their color range both in recorded footage and real time video analysis.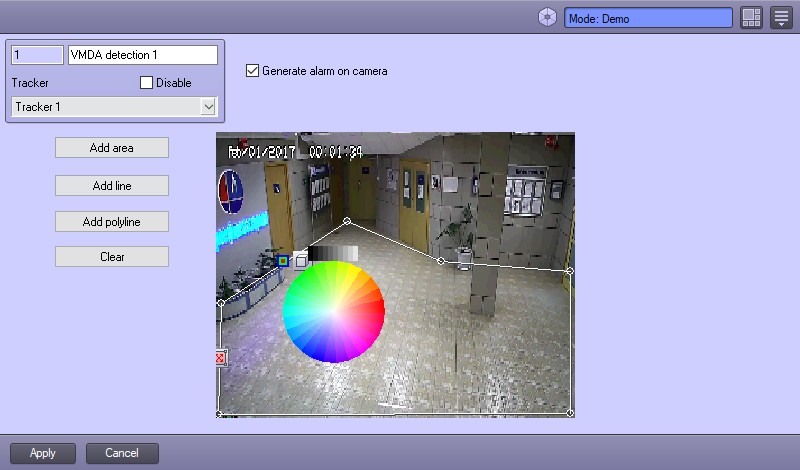 Support for standards
Added support for MP2L2 audio codec. The RTSP server is now capable of H.265 video streaming.
Failover Service
Commands have been added for transferring the configuration from a monitored server to the Failover server and back. These commands are usable in situations where an operating server needs to be shut down manually for maintenance.
Administration
The About window now offers information about installed software and hardware and a list of objects available in the system. A clear presentation of data makes administering the system more convenient.
Working with recorded video
Password protection added for exported .exe archives.
When exporting the footage, system events are generated containing information about:
monitoring operator
source camera
time interval of the exported record
time of completion of the footage export
These data are useful for supervising the system operation and operators' actions.
Color-selectable bookmarks can be used to display operator's comments on the recorded footage timeline. With this option, no additional dialog boxes are needed for navigating through the bookmarks.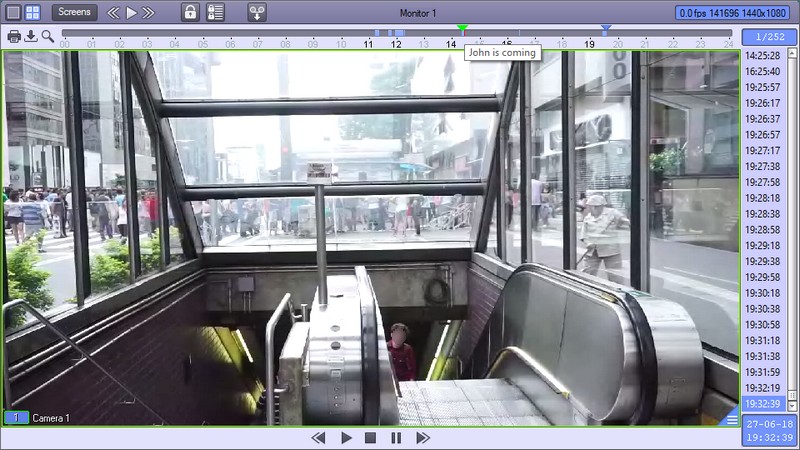 Interactive Map
The usability of the Interactive Map module is significantly improved:
in Map Editor, you can now search for objects
in the object list, you can now use dynamic filtering
You can now set and change:
background color for the map
color and size of the font
background colors for object names on the map
angle, size and coordinates for multiple objects simultaneously
settings for multiple polygons simultaneously
Map layers now can be grouped into folders. You can now add a button to get back to the previously selected layer — the one from which the current one was called. User access rights can now be restricted by map layer.
Video Surveillance Monitor
You can now adjust the background color of the monitor. You can now customize the still image shown when the connection to camera is lost.
For more information on the new features in Intellect 4.10.4, see the release notes. To download installers, view documentation and release notes for different versions of the Intellect PSIM, click here.