EXPO i Colombia 2022
09/14/2022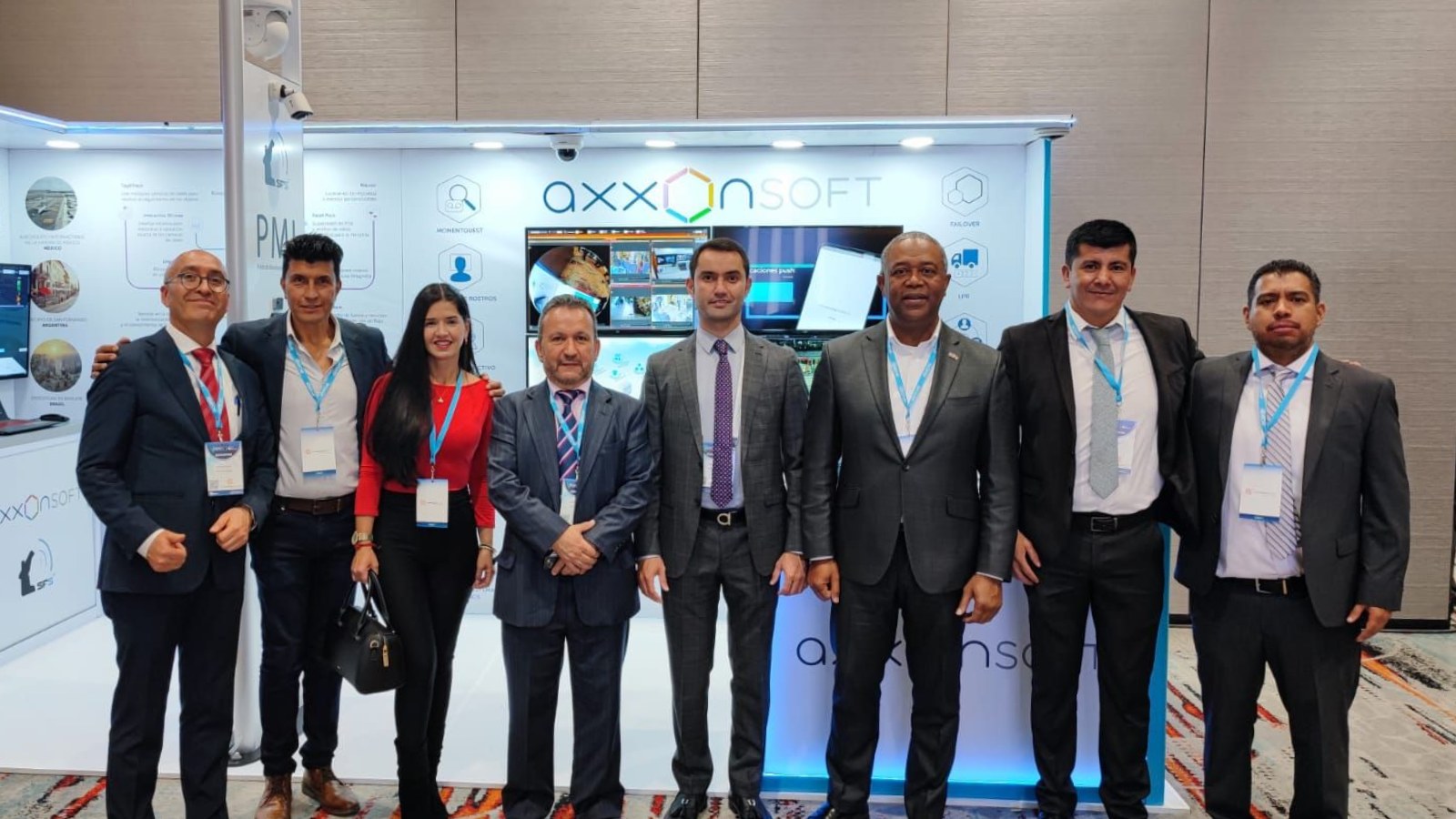 After successful participation in our first Colombian show, AxxonSoft was invited to another expo in Bogota - this time as leaders in the Smart & Safe City industry.
EXPO i Colombia Smartcities - Smartbuilding - Smartlighting is a unique event focused on Smart Cities, Smart Buildings and Smart Lighting in Colombia, where we had the opportunity to showcase innovations and AI Video Analytics that meet requirements of large distributed projects such as Safe and Smart Cities.
By demonstrating AxxonSoft solutions at two booths, we were able to stand our features to enhance public safety, reduce crime and allow the city to run smoothly and cost-efficiently. On top of that, attracting event participants with first-rate case studies in LATAM together with our partners.
The expo was a great opportunity for us to make new connections, as well as meet with bigshots at our stands. We are grateful to our partners Smart for Security, CFBD SAC, Fiberlux, Nextnet for their ongoing support and contribution! Keep up the great work!