AxxonSoft releases version 4.9.4 of Axxon Intellect PSIM
12/30/2014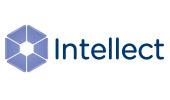 AxxonSoft has announced the release of version 4.9.4 of the Axxon Intellect PSIM software platform. The new version of Axxon Intellect offers streamlined interactions within Intellect-powered security systems. In this release, the developers have concentrated on improving management tools for distributed security systems.
Key novelties in the new version include:
Integration of new hardware: Drivers Pack 3.2.28 is included. This module integrates IP hardware with AxxonSoft products. 3.2.28 implements support for 74 new IP cameras, providing an even broader range of hardware options for end clients of Intellect-powered surveillance systems.
iOS app has been updated to version 3.0. The mobile client has a completely new look and offers a range of new options: notifications about new alerts, total number of unclassified alerts and group classification for several alerts.
System performance has been improved: New and updated registry keys, system now optimized for multithreading.
PTZ cameras can be now controlled ever more easily and directly from the current screen.
To find out more about the new features of the Axxon Intellect PSIM and its capabilities, download the installer for version 4.9.4 and updated modules, and read the release notes and documentation, please visit the Download page.