AxxonSoft releases version 4.9.3 of Axxon Intellect PSIM
10/14/2014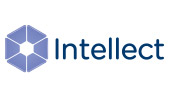 AxxonSoft has announced the release of version 4.9.3 of the Axxon Intellect PSIM software platform. In the new version, the developers have concentrated on refining and fine-tuning existing functionality as well as continuing to reinforce the stability of Intellect-powered security systems. In addition, new features have been added, including for integration of new hardware and system administration tools.
What's new in Intellect 4.9.3:
Integration of new hardware: Drivers Pack 3.2.27 is included. This module integrates IP hardware with AxxonSoft products. The Drivers Pack module allows incorporating supported IP devices into AxxonSoft-powered surveillance systems, with an independent release cycle that does not require waiting for incremental Intellect updates or reinstalling the entire system. Drivers Pack 3.2.27 implements support for 93 new IP cameras, providing an even broader range of hardware options for end clients of Intellect-powered surveillance systems.
Operator protocol improvements: The Operator Protocol interface object has been redesigned. The Current Events tab can now be automatically activated whenever a new event occurs. Events can now be created for all system objects.
Administration tool improvements: The system information utility creates the support.7z package faster than in previous versions.
Network storage capabilities: Axxon Intellect performance when recording video to network storage has been significantly improved.
PTZ controllers and PTZ cameras with the same protocol (Pelco-D, Pelco-P) can now be used locally and in distributed configurations.
These changes and refinements improve operation of security systems running on Axxon Intellect 4.9.3.
To download the installer for Axxon Intellect version 4.9.3 and read the release notes, please visit the Download page.