AxxonSoft and Vivotek Hold a Joint Presentation in Cologne
06/22/2012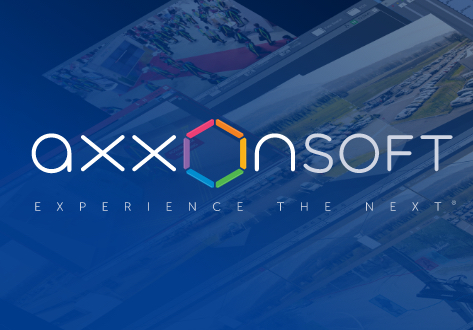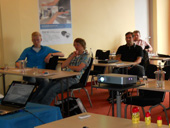 AxxonSoft, a leading developer of open physical security information management platform and intelligent video management software, and Vivotek, one of the largest manufacturers of IP cameras and video surveillance equipment, held a joint presentation of their solutions on 13 June in Cologne, Germany.
The day started off with a presentation from Mr. Stefan Savoliy, General Director, Vivotec Germany who introduced the company. This was followed by a talk from Mr. Carsten Bьltena representing Secomp, Vivotek's exclusive distributor in Germany, who told about technical specifications of the cameras, maintenance of lenses and powering of IP-cameras over Ethernet. During a live demo participants had a chance to modify settings and compare video image quality. At the end of the demonstration the audience discussed pros and cons of employing super wide angle lenses like 360° surround view fisheye lens with a digital zoom against PTZ dome cameras.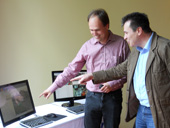 After a lunch break AxxonSoft presented its pioneering product, the Axxon Smart PRO. Axxon Smart PRO is a video management software designed for small and medium-scale enterprises with advanced features including powerful analytic tools, its own file system, intuitive user interface and forensic search. During a live demo participants had a chance to appreciate the easy installation of the Axxon Smart PRO software and set up of alarms such as line crossing and zone entering in an interactive mode. A demonstration of Axxon Intellect Enterprise, the comprehensive open physical security information management (PSIM) platform and specifically one of its modules, the POS Intellect, was a fine finish to the presentation day.
"It has been a very successful and productive day for us. We have received many intelligent questions from the audience which only proves that everybody paid great attention and was genuinely interested to learn about our products",
commented Johanna Flohr, Marketing Manager, AxxonSoft Europe.