Axxon Next 4.1 released
03/01/2018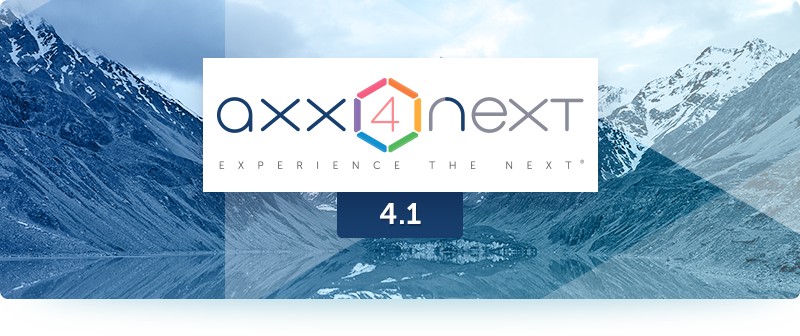 AxxonSoft is proud to present version 4.1 of the Axxon Next VMS. This version presents new features for video analytics and search, the newly released AxxonNet cloud service, Failover mode, and many improvements to existing functionality.
AxxonNet
AxxonNet is a free cloud service that connects to Axxon Next surveillance servers via the Internet. SSL encryption ensures that data is transmitted securely.
You can use AxxonNet to:
Remotely view live video streams and recordings from surveillance cameras via the web interface.
Receive email alerts for pre-configured events. Save video of events to the cloud for remote viewing.
Send push notifications about specified events to the AxxonNext mobile app.
Create users and roles in the Axxon Next system.
Store product license files.
Search in video archives
Now you can view search results in TimeCompressor mode for face search, license plate number search, or the MomentQuest forensic search. Objects and events captured at different times are displayed simultaneously in a condensed "motion events summary". You can adjust the maximum number of objects / events to be shown on screen from 2 to 16 to control object / event density. Thanks to a combination of two video analysis technologies, searching for a specific video recording is now even easier and faster.
Now you can view all captured faces when using face recognition, and objects that match MomentQuest criteria are outlined to make them easy to spot.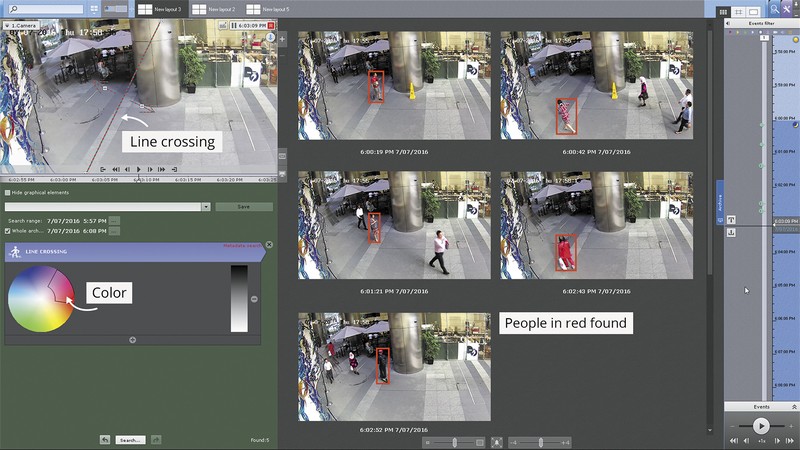 The IntelliVision License Plate Recognizer is integrated into the ANPR system. Added features:
Recognition of license plates from Belarus, Norway, France, Kenya and Ethiopia.
Improved quality of license plate recognition in extreme conditions (such as rain or snow).
Multiple country selection (up to 5 at a time) for detecting license plate numbers.
Video analytics
Neural network fire and smoke detection tools have been integrated. They are designed for early detection of fires in conditions where standard fire and smoke sensors are ineffective, such as in open areas or in large enclosed spaces with high ceilings or intensive air circulation.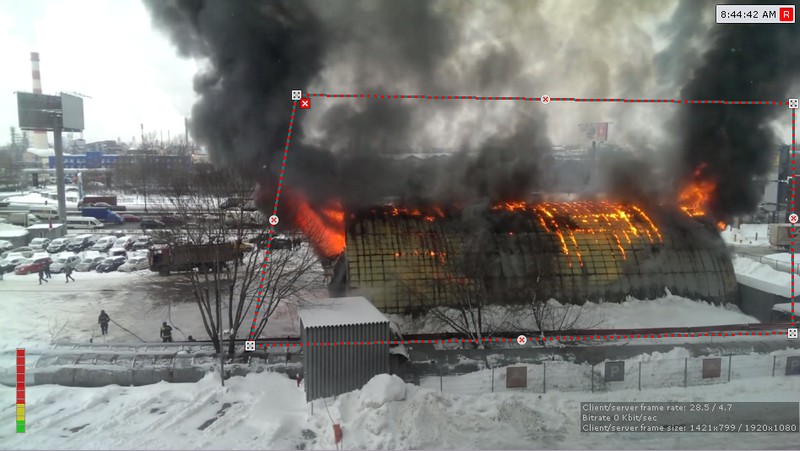 When you configure the basic motion detection, the preview window now displays the Motion Mask for visualizing the sensitivity. If there is motion that remains under the threshold value, the mask cells are green. If motion triggers VMD, the cells turn red. This means that adjusting the motion detection sensitivity is now much easier.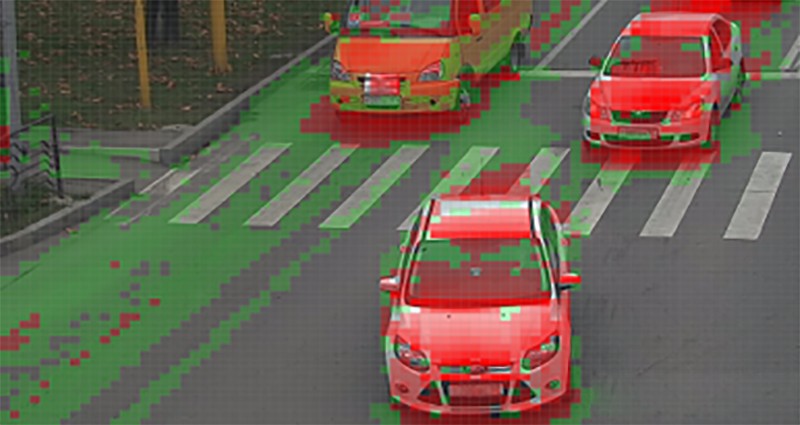 When you add a camera to the system, motion detection recording is automatically activated with the default settings, which is the most frequent type of recording. The benefit is that you can get your video surveillance system up quickly, without investing a lot of time in configuring individual cameras.
Failover
Failover provides maximum reliability for a distributed video surveillance system by quickly switching to a standby server when communication with the main server is lost. The standby server automatically takes over all functions from the off-line or malfunctioning server. Video transmission to the operator's screen and recording to the archive resumes immediately.
Tag&Track
Tag&Track Lite, the feature for following an object that moves between different cameras' FoV, now also works in archive mode: when an object is selected, it immediately switches to the camera archive where it should appear, and playback starts from that moment.
A new mode is available for Tag&Track Pro (following objects with a PTZ camera): the operator can manually control the PTZ device. You can also set parameters that ensure smooth camera panning when the tracked object moves.
For more information on the new features in Axxon Next 4.1, see the release notes. The download package is available on this page.