Alarm Automatika Presents Axxon Intellect to Croatian Businessmen
04/27/2011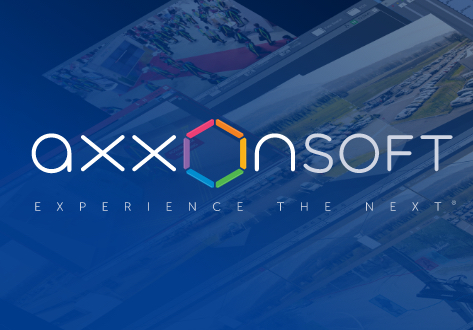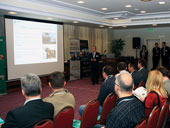 At the "New Technologies and Integration of Electronic Security Systems" presentation which took place in Zagreb, Alarm Automatika d.o.o., AxxonSoft's partner in Croatia, gathered about 100 participants, representatives of the financial sector, retail, the hotel business, industry, and the public sector. Guests were shown new security technologies using reciprocal integration of various systems, in particular, the Axxon Intellect Enterprise integrated security platform.
In the first part of the event, the specific peculiarities of guarded facilities belonging to various sectors were discussed, as well as the most vulnerable areas in such locations. Then a presentation was given which explained how to solve specific security tasks in each sector. The Axxon Intellect software package was presented to participants as a platform which makes it possible to create systems for solving specific security tasks for various industries.
One of Axxon Intellect's important features was especially noted: its ability to support equipment from various manufacturers, which allows one to select the optimal devices for each specific site. The Axxon Intellect modules on the basis of which vertical solutions are created were also presented: the POS-Intellect point of sale monitoring module, the Auto-Intellect traffic safety system, etc.
"One of the characteristics of promoting complex technology in a region in which no one has heard of it yet is the heterogeneity of the audience which is invited to learn about it first. Working with such an audience is not easy. And we understand that it is especially difficult for a company which only recently became our partner to prepare a product demonstration and presentation materials, as it is not familiar with many of the features of our solutions. We note with great respect the depth of preparation made by the staff of Alarm Automatika d.o.o. We value the fact that they made the preparations independently, involving us only remotely. We thank them for the confidence they showed in us by choosing our technology, and we look forward to projects where we can demonstrate the effectiveness of working together on real sites,"
— noted Aleksey Mendelev, CEO of AxxonSoft's Eastern European office.
"Both companies, Alarm Automatika and AxxonSoft, share the same vision - to bring powerful video management software which can accomplish various useful video analytics tasks to this region. This goal includes an awareness of a shared mission, vision and values between these two partners. The expectations that are built up around this cooperation are based on these understandings. Alarm Automatika will continue its efforts in marketing AxxonSoft software solutions in this region, because the mission of Alarm Automatika is to bring the most effective video surveillance solutions to this region, and these can be found in AxxonSoft products,"
— said Goran Ivanisevic, Project Design Department Specialist, Alarm Automatika d.o.o.