ACFA Intellect 6.7 Released
10/29/2019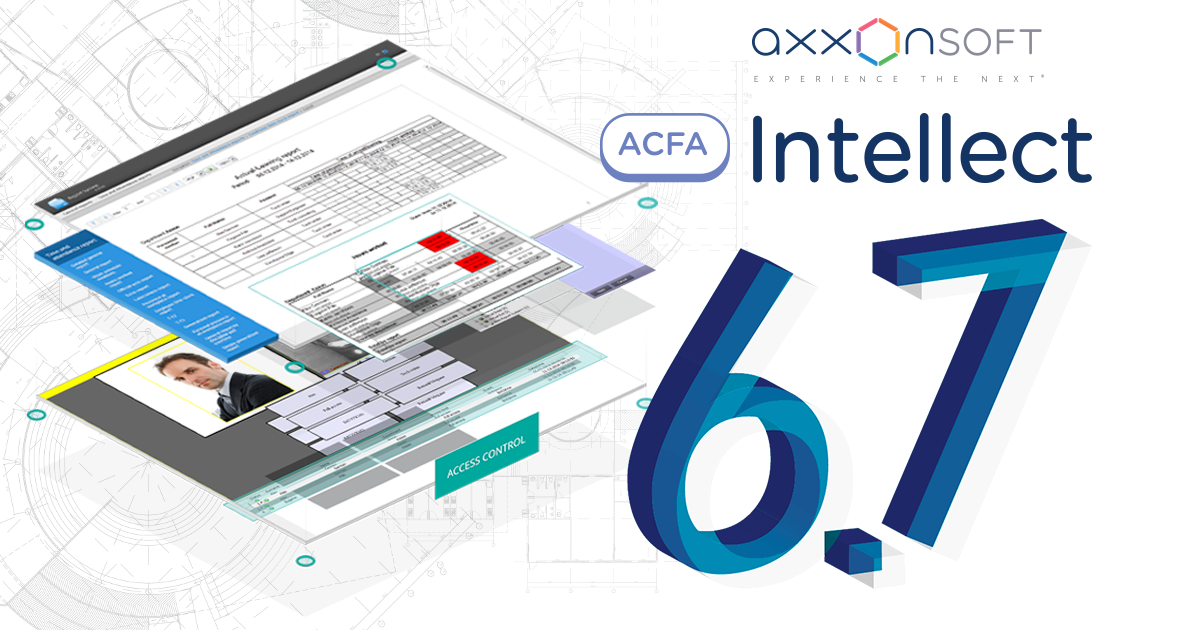 AxxonSoft has released a new version of the ACFA Intellect package that integrates the Intellect PSIM with access control, fire/security alarms, and perimeter security systems. ACFA Intellect 6.7 supports new systems and protocols, and also includes new functions and improved existing integrations.
New Integrations
AXIS A1001 Network Door Controller is the first device integrated into AxxonSoft's software via ONVIF Profile C designed for IP-based access control systems. Events monitoring and door control are supported for AXIS A1001.
We've also integrated TCP and RTU formats of the Modbus protocol. This allows the system to connect to any hardware that supports Modbus TCP and Modbus RTU. Flexible configuration and a wide range of supported hardware further enrich ACFA Intellect's connectivity options that already include OPC, BACnet, and SNMP protocols. What's more, Version 6.7 introduces support for the new Moxa MX-AOPC UA Server (the UA format itself is not supported yet).
Hikvision's DS-K1T605 series biometric controllers support identification by any combination of factors: access cards, fingerprints, and photos. The Access Manager module can now upload biometric templates of user photos and fingerprints to controllers.
Alcoframe is an express-test system for alcohol vapor detection in human exhalation through spectral analysis. The integration module allows you to set the alcohol threshold, control the testing equipment, and receive the analysis results as "Alcohol within the limit" or "Alcohol limit exceeded" events.
New Features and Enhancements
The new Face Intellect synchronization service module automatically synchronizes user photos in Access Manager with reference images stored in the Face Intellect database. We've also introduced the photo pre-check option. It sends users a notification if the facial recognition server is unable to process a photo and add it to the database.
Virtual Access Server module now includes scriptless two-factor verification by credentials and face.
The Template Editor now allows you to add 1D and 2D barcodes to printed passcards. The barcode can carry one or several selected database fields.
HID, Castle/Sigur, Suprema, and ZK Teco integration modules have also been improved.
ACFA Intellect 6.7 software is compatible with Intellect PSIM 4.10.4
Please refer to the Release Notes for a complete list of new functions, newly integrated devices, and improvements.
Download the ACFA Intellect 6.7 installer from our Downloads page.