How AI can help improve Retail Security and Business operations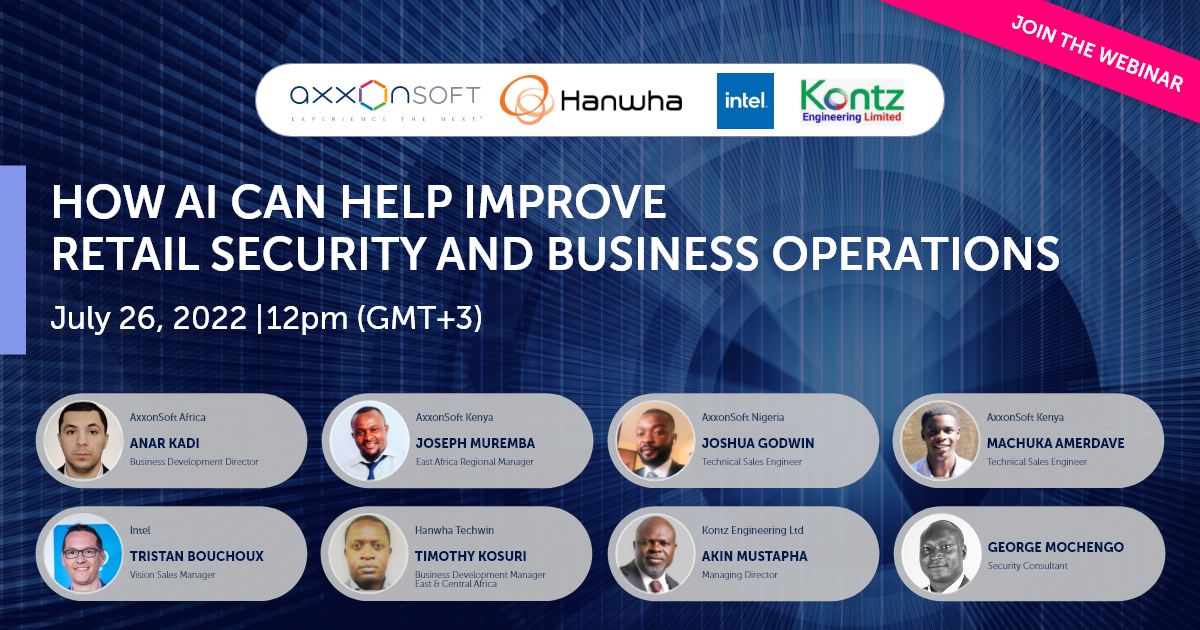 How to Reduce Shrink and Maximize Profit in Retail?
Join our webinar to learn more about AxxonSoft Retail Solution, a comprehensive, flexible suite for retailers that matches technologies for ensuring point-of-sale safety and security with video analytics for gathering useful information.
Get a chance to explore how Intel® technology helps to build value-added solutions, and to study AxxonSoft and Hanwha Techwin cost-effective solutions for a variety of customer tasks in diverse applications. Our guest expert at Kontz Engineering will showcase the best projects deployed with us, and the invited Security Consultant will be ready to answer your questions during the webinar.
Join us to find out how to reduce expenses, improve return on capital, gain a powerful system for managing company resources, and boost the bottom line.
Language: English
Browse our on-demand webinars below to expand your knowledge on our solutions and study the best practices.
Webinars on-demand