Future-proof, scalable, cost-effective: The video and storage solutions by AxxonSoft and Seagate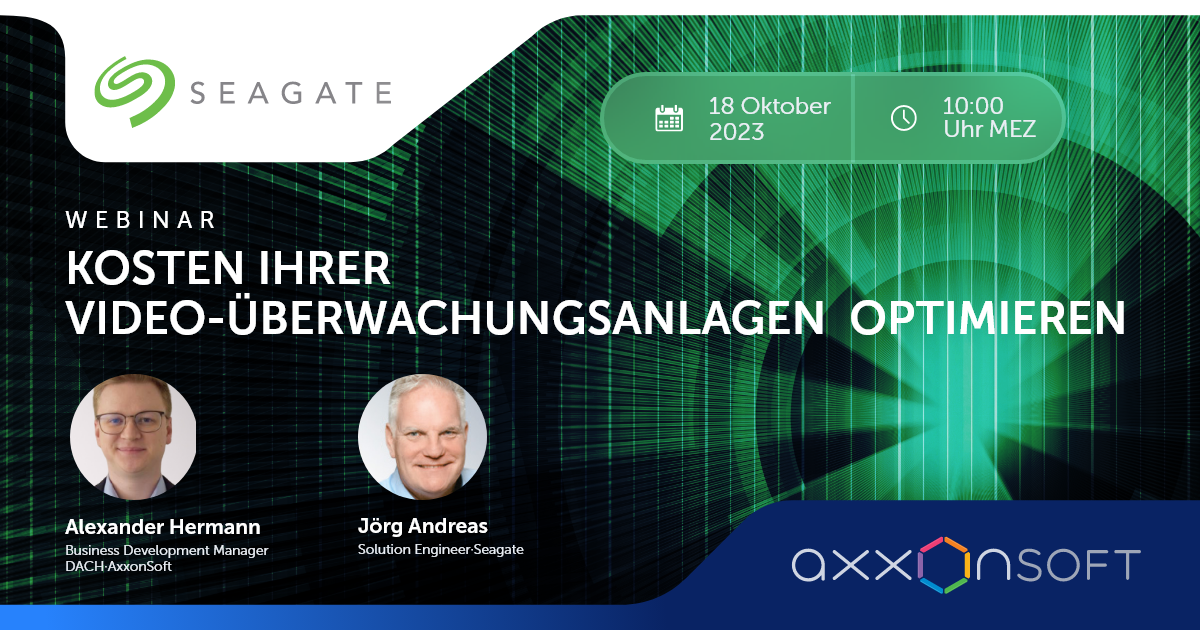 Join experts from AxxonSoft and Seagate in an exclusive webinar!
Discover how you can leverage the advantages of the video and analysis storage portfolio optimally with AxxonSoft and Seagate on October 18th at 10:00 AM CET .
We will present you with a solution for your company that is not only reliable, but also cost-efficient, flexible, scalable, and secure.
Dive into the latest insights and strategies for building a data storage solution that can effortlessly handle even the most demanding workloads.
Our experts will provide you with valuable knowledge and comprehensive experience in efficient cost management in video surveillance during this exciting webinar.
Register now. We look forward to your participation!
Join