Efficient Storage for Professional Video Surveillance with Axxonsoft and Seagate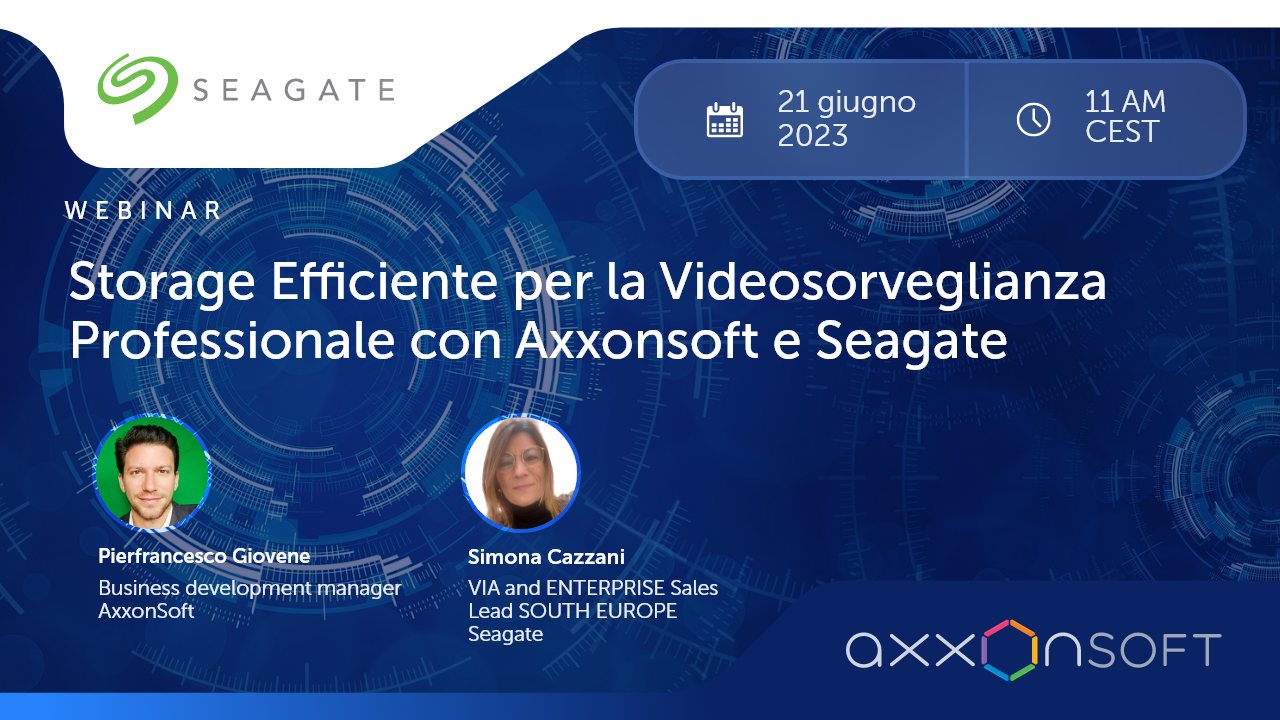 Join experts from AxxonSoft and Seagate in an exclusive webinar on June 21, 2023, at 11 AM CEST!
Unlock the potential of AI security systems at scale, while optimizing costs. Discover valuable tips and practical advice to extend the life of your devices and build solutions capable of handling intensive workloads.
Gain essential knowledge to implement bandwidth-intensive workloads effectively and efficiently. Ensure future compatibility of your data storage hardware and gain access to the necessary tools for a VSaaS (Video Surveillance as a Service) solution.
This must-attend event is designed to deepen your understanding of how AI impacts infrastructure requirements. Don't miss out on this opportunity to expand your knowledge and stay ahead!
Browse our on-demand webinars below to expand your knowledge on our solutions and study the best practices.
Webinars on-demand