AxxonSoft On Air Brazil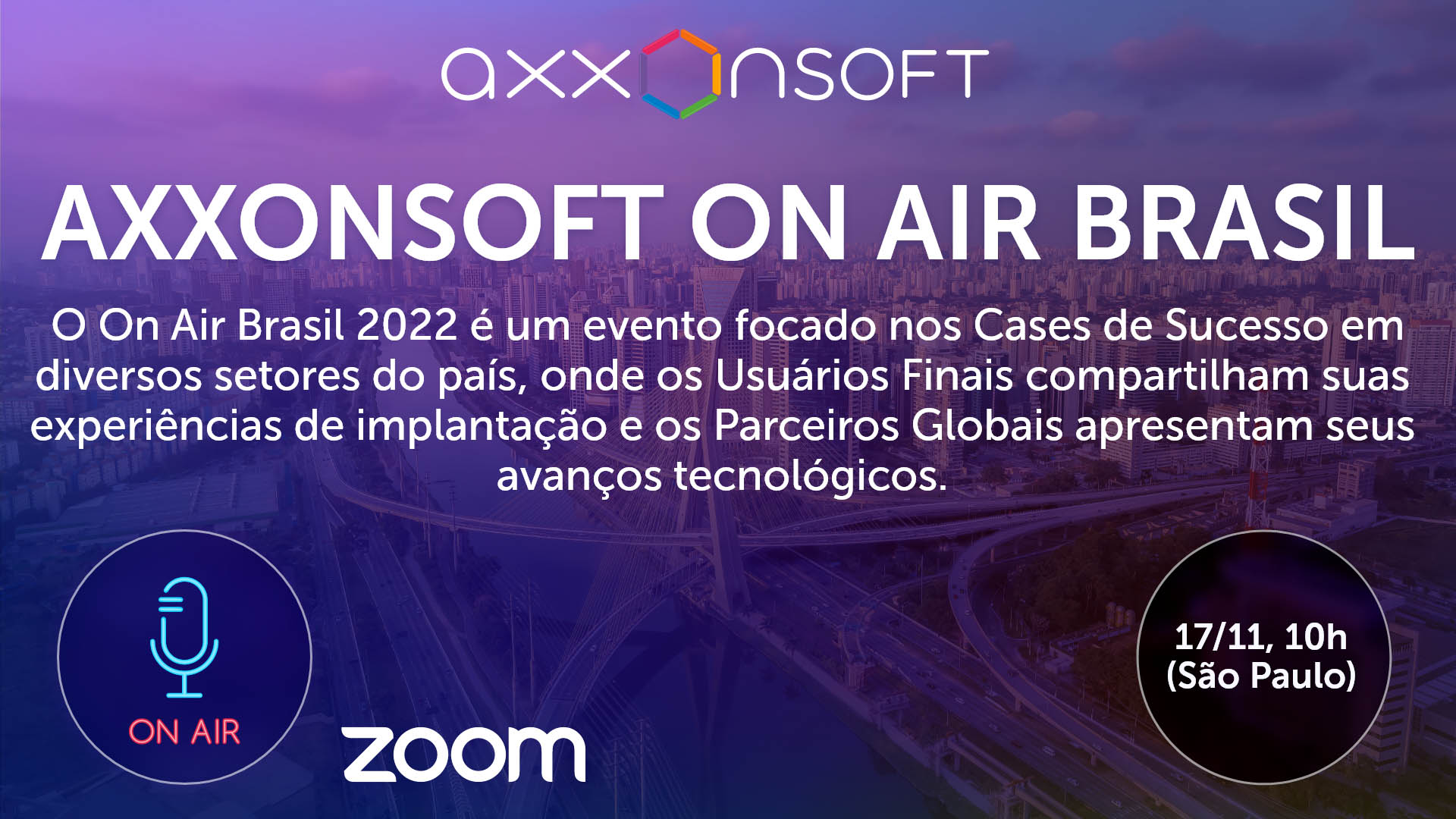 We successfully conducted AxxonSoft On Air Brasil 2022. The event was focused on Projects and Success Cases in different verticals, where end users and project managers contributed with different points of view regarding the elaboration and implementation of their projects. For Safe City, we presented the case study of several Cities in the state of Goiás (Pirenópolis, Valparaíso, Jataí, Novo Gama, Goianésia and Rio Verde). For educational field, we presented UFG - Federal University in the state of Goiás. And finally, the case study for Residential Condominium Terras de São José.
The event was held in a new, hybrid format. A part of the event was broadcasted directly from Intel's office, where we brought an enriching debate on technologies specifically aimed at the artificial intelligence segment. In addition, we hosted a live demonstration of the Axxon One and its AI capabilities using Norion hardware, and we also presented the existing integrations between our softwares and Optex radar and sensors solutions.
We also had the participation of major global partners during online session, where Dahua and Seagate presented some of their structure and discussed their solutions and technologies.
The event was a success, and we got warm feedback from the audience. Looking forward to the next edition of AxxonSoft On Air!
Language: Portuguese
Browse our on-demand webinars below to expand your knowledge on our solutions and study the best practices.
Webinars on-demand