Axxon One. VMS, neural analytics and VSaaS features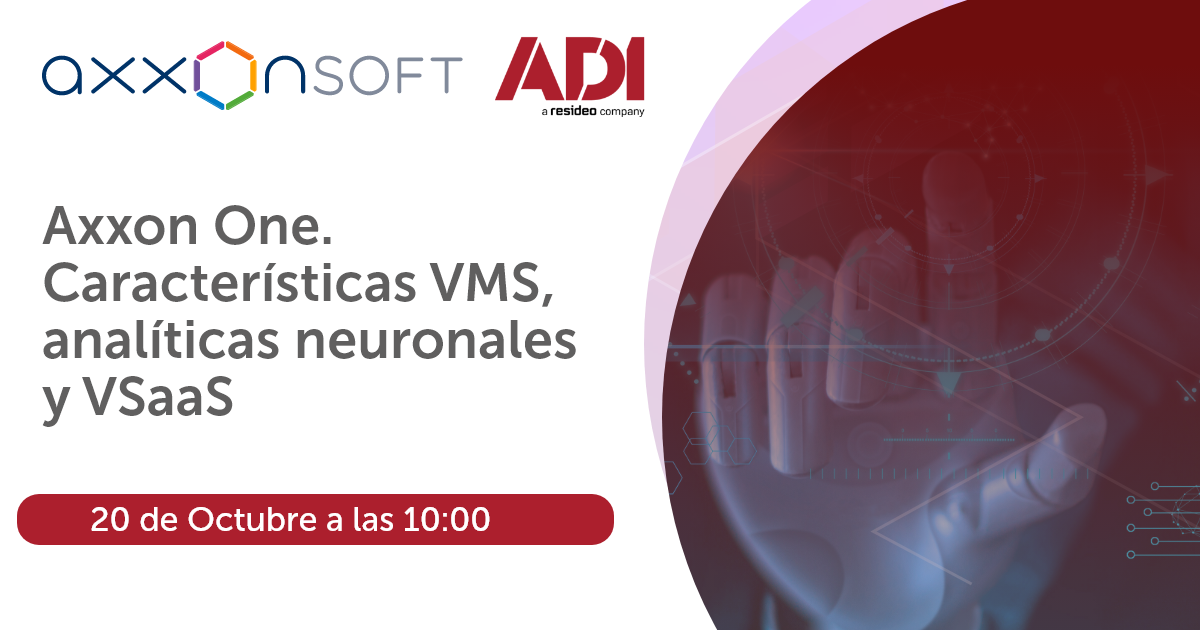 Find out what is Axxon One VMS, neural analytics, and VSaaS features.
Let's talk about:
The key features of our AxxonOne video management system,
How to choose the product version for your project,
Reveal all the doubts about neural analytics,
Learn more about VSaaS - a very popular and demanded cloud-based systems concept today.
Language: Spanish
Browse our on-demand webinars below to expand your knowledge on our solutions and study the best practices.
Webinars on-demand