Homeland Safety Systems, Inc.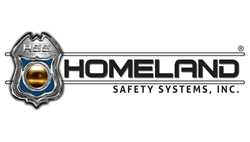 Address : 724 W. 61st Street, Shreveport LA 71106, USA
Phone : (318) 221-8062
(888) 909-2261 (toll free)
Web :www.homelandsafetysystems.com

Founded in 2003, Homeland Safety Systems, Inc. has been the leading manufacturer of electronic security equipment in the State of Louisiana. Headquartered in Shreveport, we have rapidly grown with offices in Monroe, New Iberia, and St. Rose, giving us a varied team of factory trained technicians throughout the state. We have also expanded our market to neighboring states, Arkansas & Mississippi, with anticipated growth into Texas within the next year. We provide services for Local and State Municipalities as well as Commercial, Industrial & Federal Facilities.