Standard Sharing Software (3S)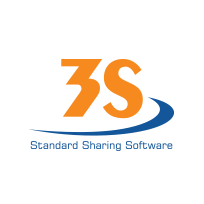 Address : Rue Abou Hamed el Ghazeli (par avenue Kheireddine Pacha) 1073 Montplaisir - Tunis - Tunisia
Phone : +216 71 11 11 00
Web :www.3s.com.tn/en
Founded in 1988, Standard Sharing Software (3S) is one the leading Information and Communication Technology (ICT) service providers in Tunisia. Equipped with skilled resources and state-of-the-art infrastructure, Standard Sharing Software (3S) provides clients with robust, cost-effective and secure IT solutions.
Standard Sharing Software provides specialized services when it comes to Security, armed with sophisticated security devices which include Security Cameras, Surveillance equipment, homeland security and self Defense Products for law enforcement.
In addition to security services, Standard Sharing Software serves another domain which includes Data Center Implementation, Disaster Recovery, Storage Services and tailored solutions. Standard Sharing Software always prefers to be the first in customer's choice, thereby keeping themselves in line with quality frameworks and industry-wide best practices.