ADI GLOBAL DISTRIBUTION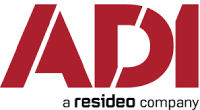 Address : Av. de Italia, 7, 28821 Coslada, Madrid
Phone : +34 914 19 17 20
Web :www.adiglobal.es
ADI is the leading global wholesale distributor of security, AV and low-voltage products. In more than 25 years in the business, we have become a multi-billion-dollar distributor with more than 200 offices in 19 countries in the Americas, Europe, the Middle East, Africa and Asia-Pacific. Our extensive global footprint, combined with our strategic supplier relationship and focus on customer service, allows us to serve our customers with a comprehensive range of products and services.
Our commitment
Our customers demand a high-performance supplier, not just a middle man.
We're dedicated to serving our 100,000 customers — from independent contractors to national business accounts — by offering the products, services and expertise they need to get the job done.
It's our mission to deliver an exceptional shopping experience at every touchpoint – in store, by phone and online – by walking our customers through product specifications, comparisons and selection. We're also here for customers beyond the buying process. We offer training and resources to boost our customers' industry knowledge and help grow their business.
It's why we're a trusted name among contractors.