GBU DataLinks, Ltd.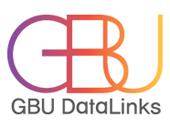 Address : Geyonggi-do, Korea 463-867, Unit # H-08 Starpark , Jeongjail-ro 121, Bundang-gu, Seongnam-si
Phone : +82-70-4102-8600
Fax : +82-31-713-7320
Web :www.gbudatalinks.com

GBU Datalinks is a video monitoring, networks security expert and has an array of diverse solutions in the business field.
Led by years of abundant experience and specialized engineering skills, GBU Datalinks is providing customers with optimized solutions that range from solution consulting to design, optimization and maintenance. With access to the most trusted brands in security, coupled with dedicated and professional staffs, GBU is going to offer the most comprehensive range of security and total solution in the industry.