Top Choice Surveillance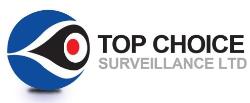 Address : 3rd Floor, Block B, Valley View Office Park City Park Drive, off. Limuru Road P.O BOX 1218- 0061, Nairobi Kenya Parklands, Nairobi , Kenya
Phone : +254-20-4445140 // 0717-566-877
Web :www.topchoice.co.ke

Top Choice Surveillance is an authorized manufacturers' distributors and installers in the entire East African region for Structured Cabling, CCTV, IP PABX, Information Technology, Access Control, Turnstiles, Generators, Electrical Works, Lifts and Physical Security as well as offering consultancy services on the same.
Top Choice firmly believes in providing their customers with innovative and superior quality solutions. They offer, by far, the most aggressive, complete array of customer services and support for the IP video security and ICT market with local available spares for at least 5 years.
TopChoice has been the leading Partner for AxxonSoft in East Africa since 2015.