EYEPIX, SARL.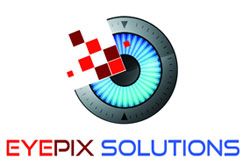 Address : 21 C, Citй Djebel El-Ouahch, Belili, 25025, Constantine, Algeria
Phone : +213 0550918389
Web :www.eyepixsolutions.com/en

Eyepix Solutions is an Algerian company, specialized in the development and marketing of video surveillance solutions, access control, anti-intrusion systems, fire detection and related software products. The company's activities are oriented along 2 different axes:
DISTRIBUTION AND INSTALLATION OF SECURITY RELATED EQUIPMENT
DEVELOPMENT OF CUSTOM SOFTWARE APPLICATIONS DEPENDING ON THE NEEDS OF THE CUSTOMERS
The main mission is to help the clients strengthen their security measures and protect their investments by exploiting modern surveillance technologies. To achieve this, Eyepix aims to offer the best possible solutions while ensuring their performance and reliability.