About MOBOTIX
MOBOTIX is a leading manufacturer of premium-quality, intelligent IP video systems that sets the standards for innovative camera technologies and decentralized security solutions with the highest level of cybersecurity. MOBOTIX was founded in 1999 and is based in Langmeil, Germany.
MOBOTIX has an in-house research and development department, an in-house production facility in Germany and operates distribution companies in New York, Dubai, Sydney, Paris, and Madrid. Customers worldwide trust in the durability and reliability of MOBOTIX hardware and software. The flexibility, built-in intelligence, and unparalleled data security of the company's solutions are appreciated in many industries such as industrial manufacturing, retail, logistics, and healthcare. With strong and international technology partnerships, the company is constantly expanding its universal platform and developing new applications.
AxxonSoft and MOBOTIX Partnership
AxxonSoft integrates MOBOTIX cameras since 2007. Along with an extensive list of IP devices, AxxonSoft software supports the MOBOTIX's MxPEG+, which is the only video codec designed for IP video surveillance applications to ensure high-quality capture of movement occurring in each still frame.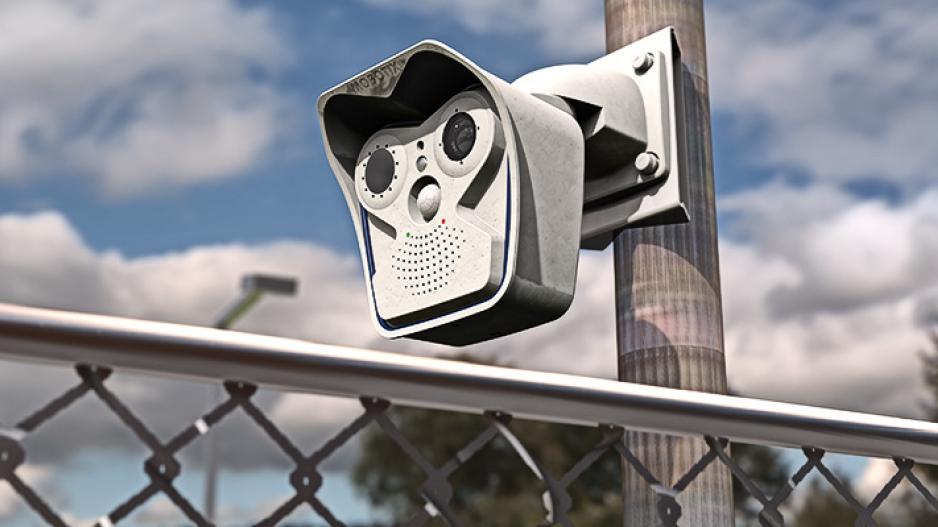 AxxonSoft and MOBOTIX Joint Solutions
MOBOTIX thermal cameras provide meaningful thermal images and can automatically trigger temperature notifications and events within a range of –40 °C to +550 °C. Thanks to the two directly adjacent lenses, there is also a thermal overlay function that combines thermal and optical images to pinpoint the exact location of hotspots.
MOBOTIX also offers thermal cameras and sensor modules with integrated TR technology. The MOBOTIX TR cameras feature a calibrated thermal image sensor. Thermal radiation measurements across the entire image area can be used to trigger an event based on the temperature increasing above or decreasing below an individually set trigger level.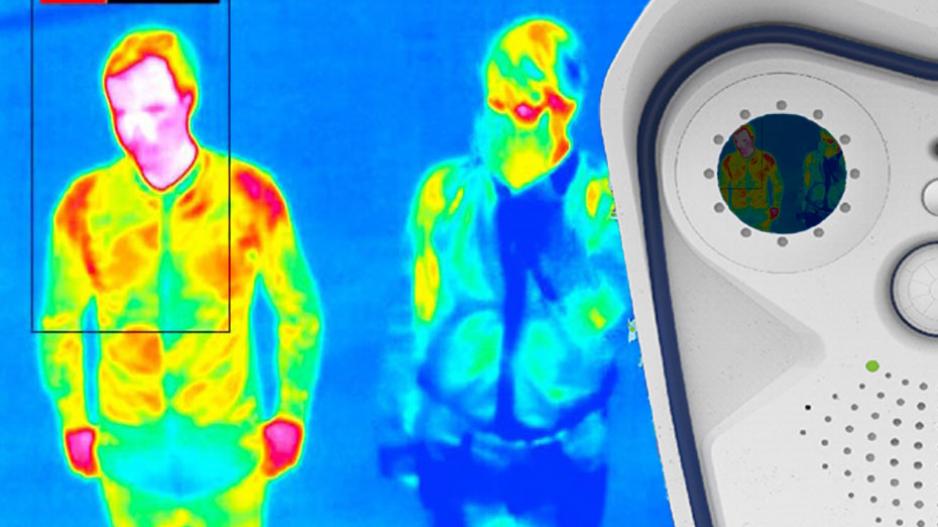 Together with a MOBOTIX M16 Thermal TR camera, the Axxon One VMS can be used for non-contact body temperature measuring. With its face detection algorithm, Axxon One determines the position of a human face in the FoV and simultaneously receives the temperature matrix from the MOBOTIX camera. Using the face coordinates and the transmitted temperature data, the skin surface temperature can be calculated and displayed in both live and recorded video. The temperature readings can also be used to trigger an alarm when a predefined value is exceeded.
MOBOTIX thermal technology helps detect critical situations to initiate further measures. The accuracy is increased through the use of a black body radiator. (MOBOTIX thermal solutions are not medical devices.)
Joint Solutions Capabilities
Detection of temperature differences from 0.1 °C within a range from –40 °C to +550 °C.
Alarm triggering in case of exceeding or falling below defined temperature ranges in a specified area of interest.
Detection of persons/objects in both thermal and optical images.
Non-contact body temperature measurement, recording of temperature readings and displaying them next to the face bounding box, triggering an alarm upon an elevated body temperature detection.
Quick search for alarm event recordings in the optical/thermal video footage.