VISION AI
ENTRUST YOUR COMPLEX TASKS TO A PRE-VALIDATED SOLUTION WITH TURNKEY AI VIDEO ANALYTICS
Vision AI solution is created and certified by the group of trusted experts in the market: NVIDIA, AxxonSoft, Advantech, and Dell.
ABOUT VISION AI
Vision AI is a pre-validated, turnkey solution that includes NVIDIA-certified hardware and AxxonSoft's Axxon One video management software (VMS).
The solution targets applications that require video analytics such as object recognition, classification, and detection for customers deploying in smart spaces, including retail, manufacturing, transportation, and cities. Vision AI delivers exceptional performance using the latest GPU acceleration technology.
Pre-validated
The solution is pre-certified, making it easier for System Integrators to sell it and accelerate customer deployment time, and for customers to entrust their issues to a unified system.
Easy-to-deploy
Reduce the number of touch points from various component representatives with Vision AI turnkey solution that does not require a lot of time, costs, and risks from purchase through deployment and beyond.
Scalable
Vision AI has three options differing in hardware and price for businesses of different sizes and complexity, making it accessible to a wide range of customers.
AxxonSoft's AI video analytics are used across several verticals, including Retail, Airports, Campuses, and Manufacturing.
ADVANTECH MIC-733-AO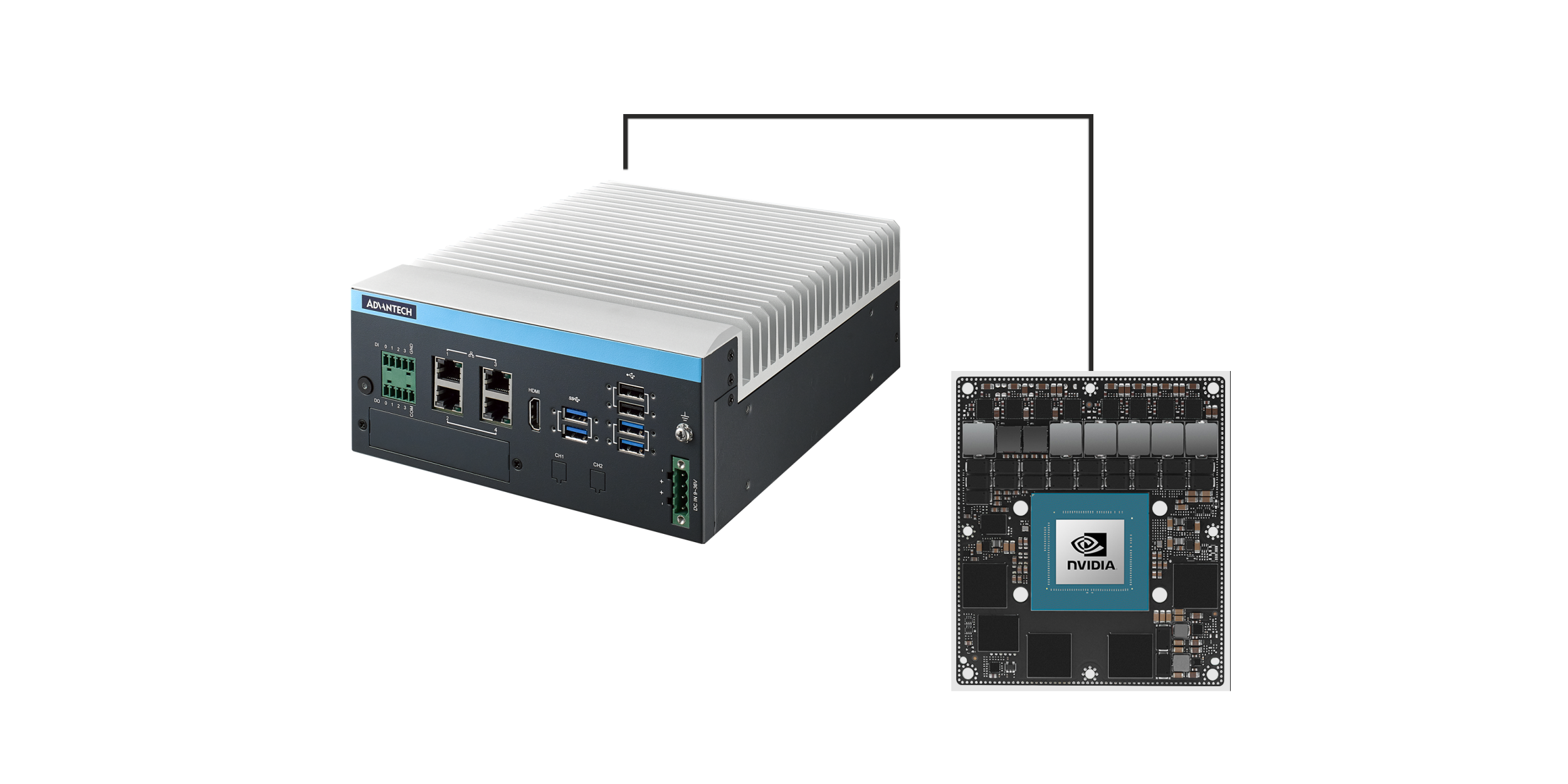 NVIDIA® Jetson AGX Orin 32G​

8-core Arm® Cortex®-A78AE v8.2 64-bit CPU,
2MB L2 + 4MB L3, 2.2 GHz​

1792-core NVIDIA Ampere
architecture GPU with 56 Tensor Cores,
930 MHz​

AI Performance – 200 TOPs​

Up to 50 AI analytics channels
Airports
Campuses
Manufacture
Retail
AxxonSoft products are developed with extensive industry expertise to solve any business challenges. Our software is modular and customizable, able to perfectly suit various needs of partners and end-users alike. Dive deeper into the possibilities of our products.
In what other industries can you use AxxonSoft's AI video analytics?
CHECK HERE
AxxonSoft is a software development company that offers video management software (VMS), physical security information management platform (PSIM), cloud solutions (VSaaS), and inhouse-designed customizable AI video analytics.
AxxonSoft software provides best-in-class integration and customization capacity for building intelligent video surveillance and integrated security systems of any scale and for diverse industries.

NVIDIA is now a full-stack computing company with data-center-scale offerings that are reshaping industry.Since its founding in 1993, NVIDIA has been a pioneer in accelerated computing.
Company's work in AI and themetaverse is profoundly impacting society and transforming the world's largest industries—from gaming to robotics,self-driving cars to life-saving healthcare, climate change to virtual worlds where we can all connect and create.
Dell is global company that designs, develops, and manufactures personal computers (PCs) and a variety of computer-related products. The company is one of the world's leading suppliers of PCs.
Dell Technologies helps organizations and individuals build their digital future and transform how they work, live and play. The company provides customers with the industry's broadest and most innovative technology and services portfolio for the data era.

Founded in 1983, Advantech is a leader in providing trusted, innovative products, services, and solutions. Advantech offers comprehensive system integration, hardware, software, customer-centric design services, embedded systems, automation products, and global logistics support.
The company cooperates closely with its partners to help provide complete solutions for a wide array of applications across a diverse range of industries.
TD SYNNEX is a leader in the distribution of technologies and the coordination of IT solutions worldwide.
TD SYNNEX brings together the most well-known names in IT, emerging technology innovators, solutions for every type of ecosystem partner with global technology distribution and solution aggregation capabilities.