Seal Integrated Systems Ltd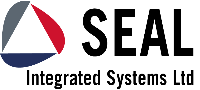 Address : 16 St.Martin's Le Grand, St Paul's, London EC1A 4EN
Phone : 02073978824
Web :www.silverseal.net

SEAL Integrated Systems (SIS), a subsidiary of the SilverSEAL Corporation, is a provider of comprehensive electronic security and monitoring service solutions from systems design to installation and support across the United Kingdom, EMEA and APAC regions.
Their core business delivers progressive, intricate security systems to the public and private sector. SIS designs and delivers an integrated program to protect your people and your assets.
SEAL Integrated Systems works in collaboration with SEAL Security UK, synchronizing technology with corporate security to make your location as safe and seamless as possible. Their officers, concierge services, maintenance, and technicians are cohesively trained in every integrated technology to ensure fail-safe monitoring services.